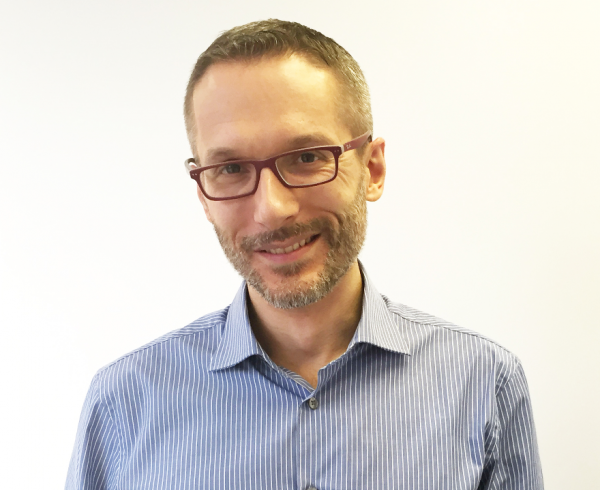 WORK POSITION:
Computational chemistry developer
Paolo Tosco completed his PhD in Drug Science in 2002 at the University of Turin (Italy), Department of Drug Science and Technology, where in 2004 he was appointed Assistant Professor in Medicinal Chemistry. Starting from 2005, after spending a six-month period as a visiting professor in Carrupt's group at the University of Geneva, he gradually moved from synthetic chemistry to computational chemistry, which is currently the focus of his research interests.
From 2008 to 2011 he spent several periods as a visiting scientist at the University of Copenhagen working on 3D-QSAR methodologies. This experience led to the release of Open3DQSAR, Open3DGRID and Open3DALIGN, a collection of open-source packages dedicated to molecular alignment and 3D-QSAR.
In 2012 Paolo worked for six months at COSMOlogic (Leverkusen, Germany) on the implementation of innovative 3D-QSAR methods based on COSMO-RS local sigma profiles. In the same year he won the Teach-Discover-Treat challenge, an initiative promoted by the COMP division of ACS to foster the development of drug discovery computational workflows for neglected diseases.
In 2013 he spent a four-month period at the Novartis Institutes for Biomedical Research (Basel, Switzerland), during which he implemented the MMFF94 force field and Open3DALIGN alignment algorithms within the RDKit cheminformatics toolkit.
Paolo joined Cresset in 2014, where he currently works as computational chemistry developer.
During his career, he has co-authored over 30 papers on peer-reviewed journals, in addition to several other scientific contributions.
TOPIC: Ligand-based modelling and bioisosteric replacement with Forge/Spark
LECTURES AT: