Baltimore Accommodation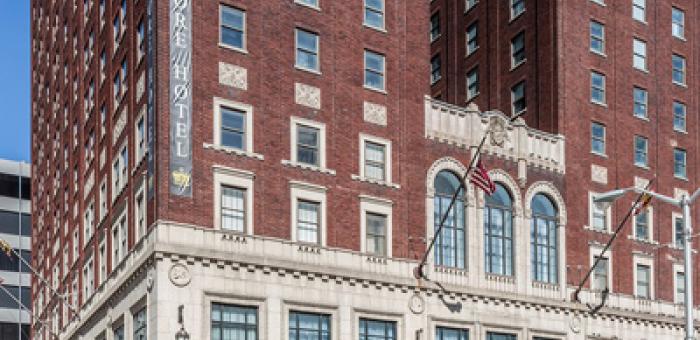 We have a group booking at a downtown hotel. While it is not located right at the conference location we have chosen it for its great location, plus they will provide us with transportation.
The Lord Baltimore Hotel
20 W Baltimore Street, Baltimore, MD 21201
Toll Free Reservations at 1.855.539.1928
www.lordbaltimorehotel.com
Group ID: 1502JHCTRA
The hotel will provide a continental breakfast and taxi vouchers to and from the meeting, daily.
Room reservations will be made on an individual basis.
Individuals should contact the Toll Free Reservations at 855.539.1928.
In order to qualify for the Group Room Rate, attendees must make their reservations by the Friday, December 26, 2014, and attendees must ask for the group id 1502JHCTRA or Johns Hopkins Center for Alternatives to Animal Testing rate when making their reservation.
Any requests for special room arrangements must be made at the time of this reservation.
If you missed the dead line, please contact the organiser: rob [dot] reedijk [at] douglasconnect.com.
You may also go to the hotel website: www.lordbaltimorehotel.com and click on reservations and enter the group ID 1502JHCTRA.